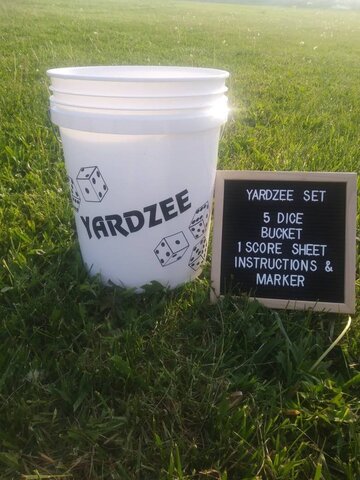 Yard Dice Game
ALL-IN-ONE - All equipment included for Yardzee & Yard Farkle for up to 5 players. Includes 6 solid wood jumbo dice, 5 large reusable score cards, collapsible bucket, lid, & marker for a complete giant yard dice set for family and friends.

INCLUDES 20+ GAMES - Never get bored with this lifesize game. Includes everything necessary to play over 20 different huge dice games.

WEATHER & WATER RESISTANT - Polished and sealed to withstand the elements.