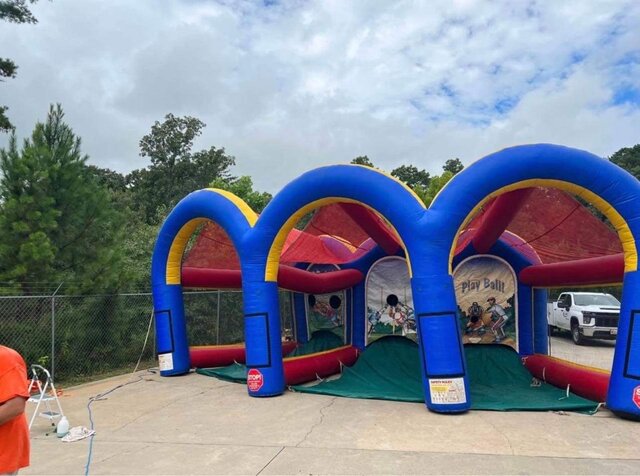 Triple Play Inflatable Game
Introducing the ultimate Triple Play Inflatable Game - the perfect addition to any outdoor event or party! This versatile game allows players to test their skills in three different sports - football, soccer, and baseball - all in one inflatable unit.
With its vibrant colors and realistic design, the Triple Play Inflatable Game is sure to attract attention and keep guests entertained for hours. The football section features a target for throwing accuracy, while the soccer section challenges players to kick the ball into the goal. The baseball section includes a pitching mound and a catcher's net, allowing players to practice their pitching skills.
Measuring 20 feet long and 15 feet wide, this inflatable game is large enough to accommodate multiple players at once, making it perfect for group play. It is made from high-quality, durable materials that can withstand the wear and tear of regular use, ensuring that it will provide endless entertainment for years to come.
Whether you're hosting a backyard BBQ, a school carnival, or a corporate event, the Triple Play Inflatable Game is sure to be a hit with guests of all ages. So why wait? Add this exciting game to your next event and watch as your guests compete to be the ultimate triple play champion!